To nurture and empower learners to contribute to a more just and sustainable world.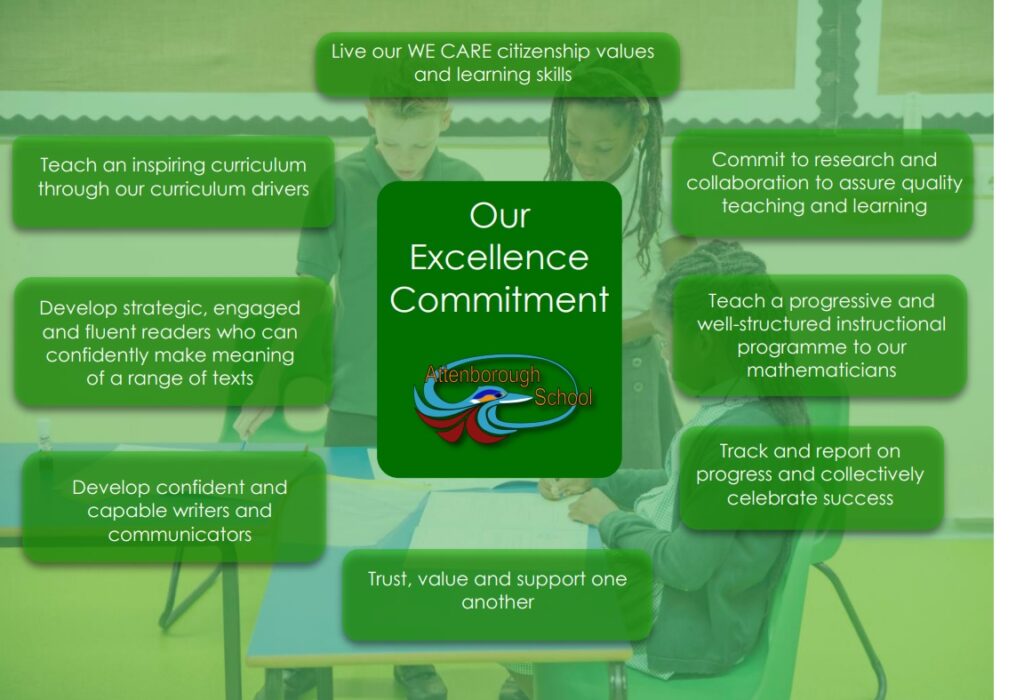 "The aim of education is to enable students to understand the world around them and the talents within them so that they can become fulfilled individuals and active, compassionate citizens." Sir Ken Robinson
We aim to nurture and empower our learners through our Global Citizenship curriculum (what we teach); our values (what we believe to be fair and just) and our focus on skill development (what skills are required for success now and in the future).
An Attenborough Global Citizen
Is aware of the wider world and has a sense of their own role as a global citizen.
Respects and values diversity.
Is passionately committed to social justice.
Participates in the community at a range of levels.
Works with others to make the world a more equitable and sustainable place.
Takes responsibility for their actions.
Values the importance of relationships with others.
WE CARE about each other, learning and our school.