Our Vision
Attenborough's Physical Education programme provides all learners with the skill and knowledge to lead healthy and actives lifestyles.
The PE Hub Scheme of Learning is used for our curriculum for Years 1-6
Physical Education is a core subject and is taught in a timetabled slot on a weekly basis in mixed year groups across the school.
Physical Education attainment is tracked at the end of each term.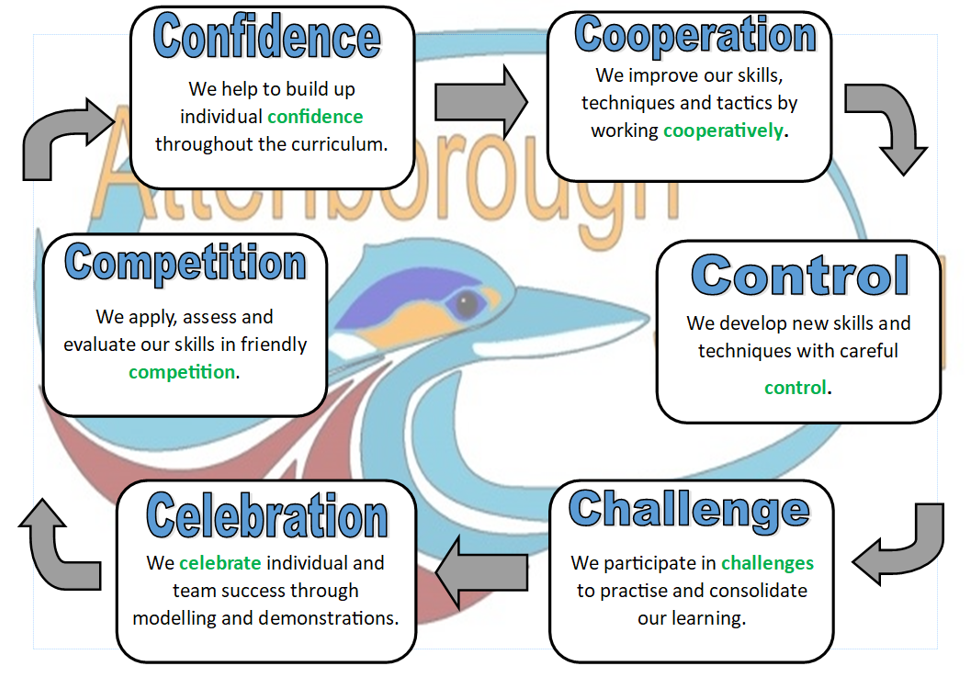 Physical Education in our school supports all learners to develop their knowledge and skills through the 6 C's shown above. Confidence, Cooperation, Control, Challenge, Celebration and Competition are sequenced through our scheme of learning across KS1 and KS2.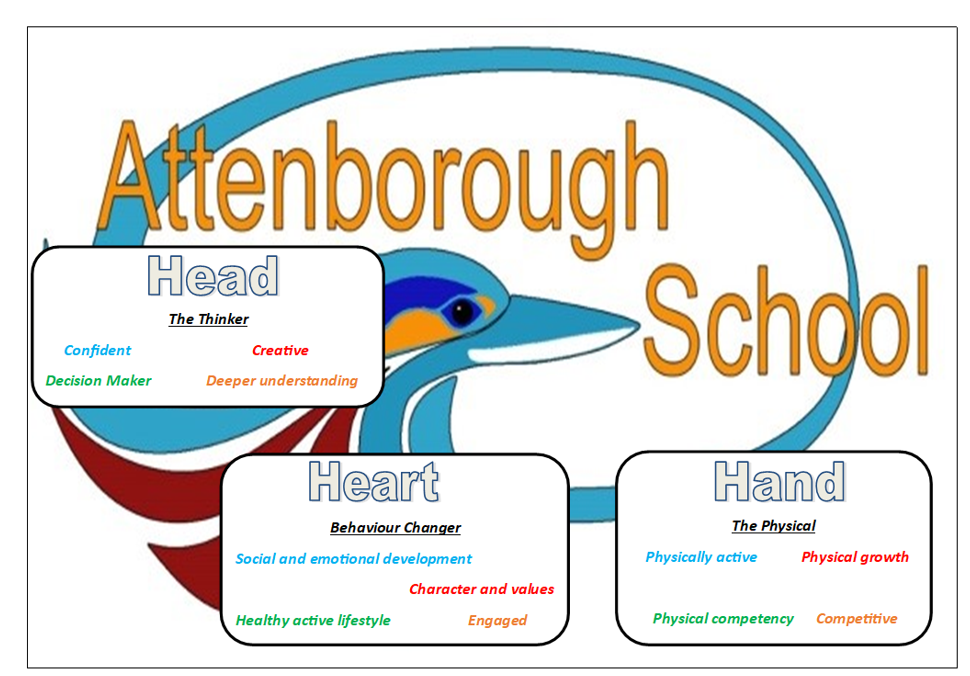 All learners can develop their knowledge and skills through Head, Heart and Hand. Our PE curriculum allows all to progress and feel success with Physical Education.